Moderator: Latest news team
---
---
Posts: 614
Joined: 19 Dec 2010, 12:30
Dutch KLM halts long-haul flights due to new COVID-19 rule
KLM, the Dutch subsidiary of Air France KLM, will halt all its 270 weekly long-haul flights to the Netherlands from Friday after new COVID-19 rules were imposed by the Dutch government, a spokeswoman for the airline said.
Among a series of new regulations announced on Wednesday was a requirement for passengers and crew to show evidence of a second negative rapid coronavirus test taken just before departure.
https://www.reuters.com/article/health- ... SS8N2GP01V
---
KLM is set to launch its own holiday package deal brand in the Netherlands, as it has bought a significant share in Airtrade, a Dutch specialist in tourist package deals and airline ticket consolidation.
André
ex Sabena #26567
---
Posts: 2924
Joined: 19 Mar 2017, 10:22
Location: Uccle/Ukkel, BE
Contact:
Hi. I'm Thibault Lapers. @ThibaultLapers & @TLspotting
---
Posts: 221
Joined: 16 Oct 2020, 06:59
Location: Uccle
Sleep, spotting, eating, spotting, sharing, and sleeping :)
---
Posts: 614
Joined: 19 Dec 2010, 12:30
Porobably the first covax flight operated by KLM in Africa, yesterday evening.
2nd batch of the day for covid vaccines arrivng at Kigali, onboard of the weekly Amsterdam-Kigali service. You can see in the background the Qatar Airways B777-300ER taking off (QR1386 Kigali-Entebbe-Doha), which brought the first bacth of vaccines yesterday morning, via the covax global. The next vaccines will arrive via the African Union initiative.
https://www.youtube.com/watch?v=_76RQZaywNo
Rwanda aims to vaccine 60% of its population by end of 2022
https://www.unicef.org/press-releases/3 ... anda-today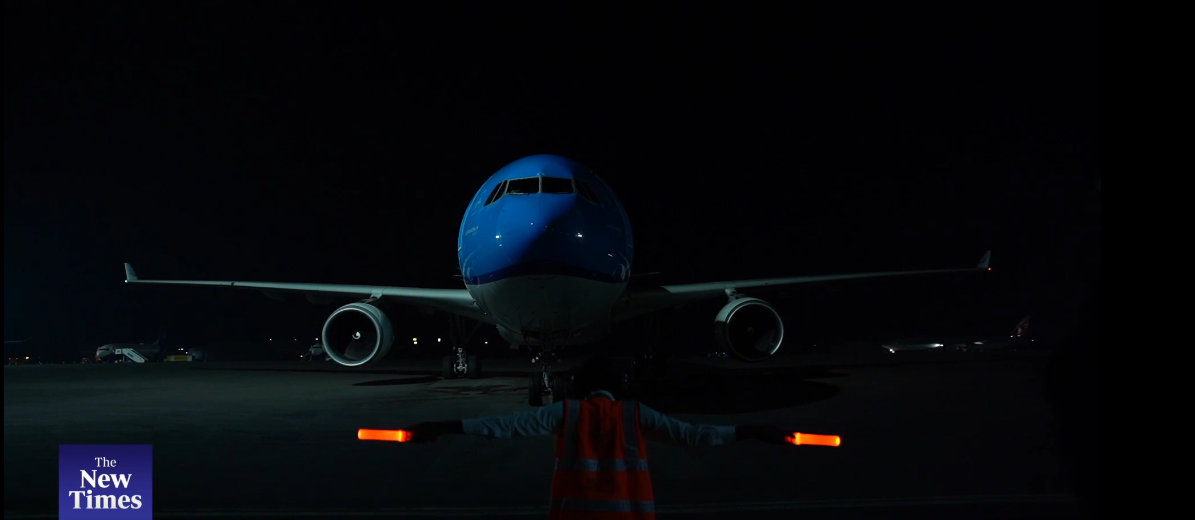 You can see in the background the new arrival access. The 2nd phase of the expansion of Kigali Airport is now finished. Works started before covid19 crisis (suspended in March 2020 and resumed in May 2020) and was necessary due to the growth of traffic but also to fully comply with the International Civil Aviation Organization (ICAO) standards. It includes new apron and many others things.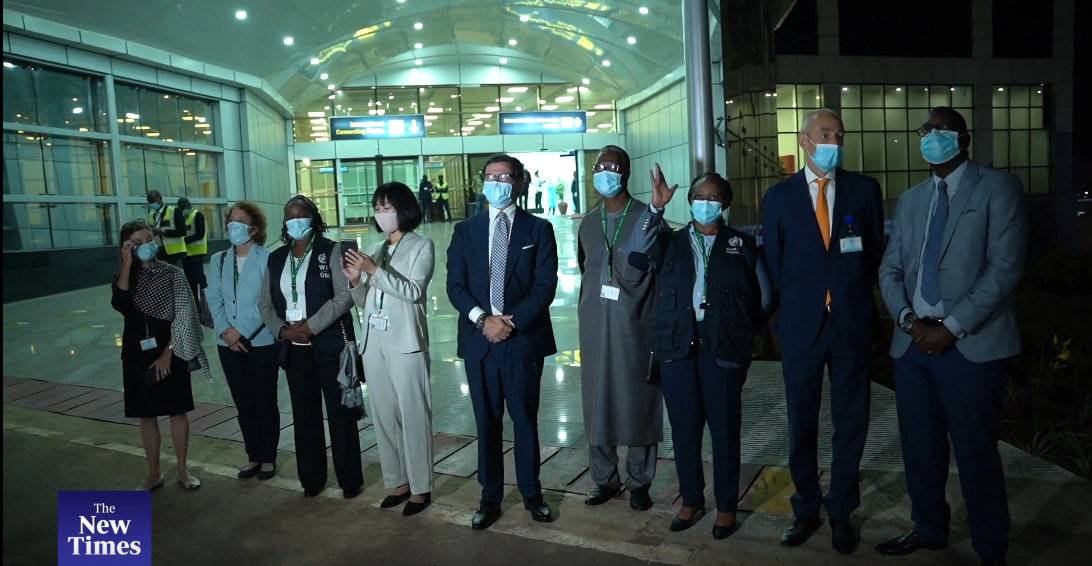 KLM crew and officials
---
Posts: 614
Joined: 19 Dec 2010, 12:30
Some interesting facts about KLM Africa flights. Flights to Africa are doing better than others. And the paradox in all of this is that most countries in Africa have their borders open and they seem to have succeeded to containthe 2nd wave.
Dar Es Salaam-Amsterdam is one of the busiest routes of KLM's network
There are an average of 130 passengers on Amsterdam-Kigali-Entebbe-Amsterdam flights operated by A330.
KLM is clearly focusing on connecting, which is why it maintains frequencies in Africa
---
---
The Dutch state has submitted a request to the French government for a second representative on the board of Air France-KLM.
André
ex Sabena #26567
---
KLM Cityhopper and Helvetic Airways formally concluded a new on-call maintenance collaboration, whereas Helvetic can now perform technical work on aircraft of the Dutch airline's E-Jet fleet at its Zurich base.
André
ex Sabena #26567
---
KLM will take legal action if Schiphol continues its 'destructive' fare increase. According to the airline, it is not legally possible to increase the airport dues by 40% over the next three years.
André
ex Sabena #26567
---