About www.luchtzak.be
www.luchtzak.be is an aviation community with 14263 registered members. Our members have posted a total of 46629 topics and 276608 messages in our aviation forums, these topics have been viewed 72473907 times at an average of 1554 views per topic.
Webmaster and founder alias Luchtzak has been in the airline industry since 1996 and is assisted by a great and dedicated webteam.
WHO IS ONLINE
In total there are 218 users online :: 15 registered, 2 hidden and 201 guests. Most users ever online was 681 on 09 Sep 2013, 14:28. (based on users active over the past 30 minutes)

Registered users: Alexa [Bot], Bing [Bot], cathay belgium, contrailwatcherUK, crlhub, Exabot [Bot], Fabke, Google [Bot], Google Adsense [Bot], Google Feedfetcher, MSNbot Media, nordikcam, Pleasonton, teach, vader
Legend: Administrators, Global moderators, Latest news team, Planespotting team
Birthdays
No birthdays today
MEDIA REPORTS
How the media reports on www.luchtzak.be:
2002 | 2003 | 2004 | 2005 | 2006 | 2010
HISTORY
History of www.luchtzak.be:
2002 | 2003 | 2004 - 2006 | Old Logo | 2012
8 June 2010 - Radio 2 interviewed Bart on the Lufthansa Airbus A380 arriving at Brussels Airport for the first time
Listen to the radio interview
November 2006 - With Brussels Airlines presenting its new livery back in 2006 the logo of www.luchtzak.be showed up in the 1 o'clock VRT news and on the website of Flemish newspaper De Morgen.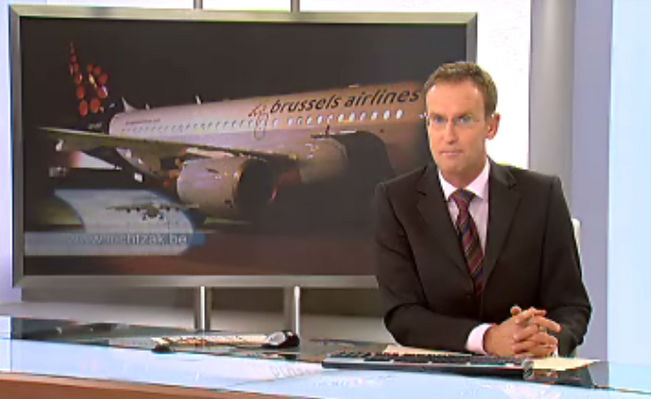 May 2005 - Belgian newspaper Het Nieuwsblad added our website in their weekend-edition as well as in their online version. This is what they wrote:
Vliegmachine
Er zijn mensen die bezeten zijn van alles wat met vliegtuigen te maken heeft. Wil u de diners zien die ze op Air France serveren? Het kan! Spotterstips? Fotos van de laatste Concorde-vlucht? Het staat allemaal op deze hoogst volledige bladzijden: www.luchtzak.be.
30 April 2005 - Erwin De Decker wrote a very interesting article in Belgian newspaper De Standaard: 10 tips om goedkoper te vliegen (10 tips to fly cheaper). Read the online article (Paid subscription). This is what the author wrote about www.luchtzak.be in tip 9: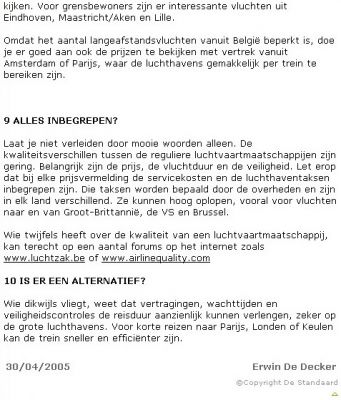 June 2004 - Proef de wereld writer Johan Lambrechts mentioned www.luchtzak.be in the section 'Vraag en Antwoord'.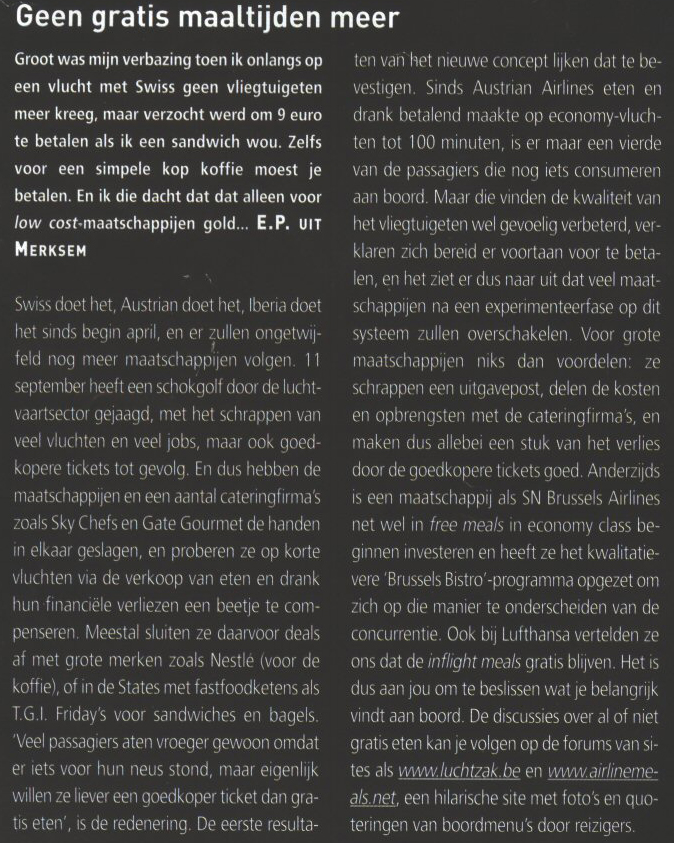 June 2003 - Dutch magazine Piloot en Vliegtuig dedicated an entire article on www.luchtzak.be, here is a scan of the article: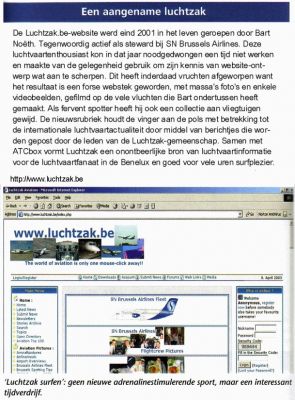 2002 - Featured in Air Nostalgie by Steven Decraene, Peter Denruyter and Geert Sciot. An exclusive photo-collection of more then 75 years Sabena.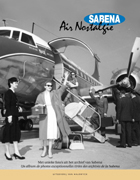 30 November 2001 - 2002 - www.luchtzak.be initially started with only 1 page, filled with links. My very first experiences with html and webdesign. That time we welcomed about 100 visitors each day. Here is an image of the website back in 2002: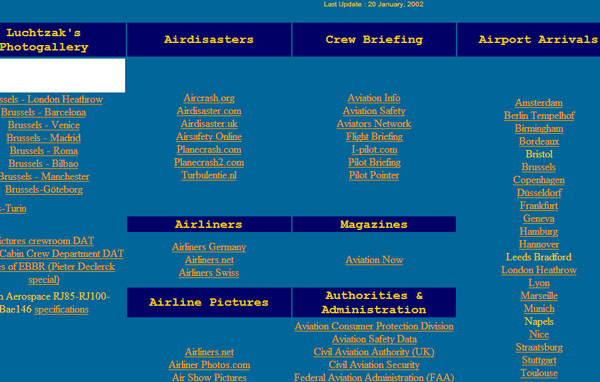 2004-2006 - As the website was expanding explosively, we had to move to a dedicated server back in 2004. In 2006 already more than 15.000 members registered, over 175.000 messages posted in the forums.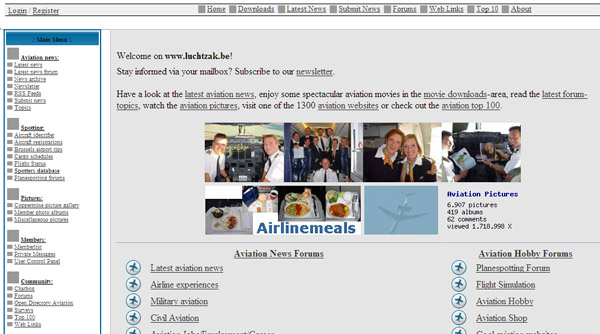 Old logo - For the fans amongst us, some old designs:


With the birth of my baby on the 8th of January 2006 a member created this design:

July 2012: Move to a new dedicated server - Together with Bram Botterman we started a new dedicated server. Over 250.000 messages posted in the forums!